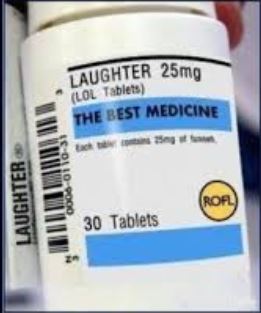 Nehemiahcin
August 17, 2013
Nehemiah 8:8-12 NKJV
So they read distinctly from the book, in the Law of God; and they gave the sense, and helped them to understand the reading. And Nehemiah, who was the governor, Ezra the priest and scribe, and the Levites who taught the people said to all the people, "This day is holy to the Lord your God; do not mourn nor weep." For all the people wept, when they heard the words of the Law. Then he said to them, "Go your way, eat the fat, drink the sweet, and send portions to those for whom nothing is prepared; for this day is holy to our Lord. Do not sorrow, for the joy of the Lord is your strength." So the Levites quieted all the people, saying, "Be still, for the day is holy; do not be grieved." And all the people went their way to eat and drink, to send portions and rejoice greatly, because they understood the words that were declared to them.
Humanity is a society almost solely driven by a legal system of some sort
No matter what the culture, even if it be a primitive form, there is a system of law.
The Laws of this country are derived from ancient biblical principles that have carried over, if not from direct Christian culture, certainly using it as a mold that is the framework for our system of justice as it exists today.
Paul admonishes us in 2 Corinthians 3:6 that the letter of the law kills, but the Spirit...grace and mercy gives life.
We know how to laugh...we just need to connect it to the proper engine.
John 15:9-15 NKJV
"As the Father loved Me, I also have loved you; abide in My love. If you keep My commandments, you will abide in My love, just as I have kept My Father's commandments and abide in His love. "These things I have spoken to you, that My joy may remain in you, and that your joy may be full. This is My commandment, that you love one another as I have loved you. Greater love has no one than this, than to lay down one's life for his friends. You are My friends if you do whatever I command you. No longer do I call you servants, for a servant does not know what his master is doing; but I have called you friends, for all things that I heard from My Father I have made known to you.
An Apple program on a Windows framework will not work. Even if it could be manipulated to function, it would be filled with glitches and fixes so numerous that it would become frustrating to use it.
Under the Law, we were under an obligation to perform. The law kills. However, Jesus came to give us life and life more abundant...a life we have never known. It is a life filled with his grace and love. It is a life in which we can absorb into us His love and in so doing receive relationship rather than retribution.
Jesus transfers into us His Joy...the Joy of the Lord. Upon its transfer, it becomes our Joy. Once we become owners of His Joy, we become privy to a closeness we cannot experience as simple creatures bound by obligation. Now we eagerly enter into a love relationship where we reach out because we love. The selfish perform-reward system cannot ever see this dynamic....we become friends.
The Joy of the Lord is God's jumpstart for a stalled life.
Ephesians 5:15-21 NKJV
See then that you walk circumspectly, not as fools but as wise, redeeming the time, because the days are evil. Therefore do not be unwise, but understand what the will of the Lord is. And do not be drunk with wine, in which is dissipation; but be filled with the Spirit, speaking to one another in psalms and hymns and spiritual songs, singing and making melody in your heart to the Lord, giving thanks always for all things to God the Father in the name of our Lord Jesus Christ, submitting to one another in the fear of God.
Our lives will always retain the propensity to return to the vomit of the world. This is the purpose for relationship. Even good marriages are high risk for infidelity and unrest when there is no spirit of God present. The reason for this is because marriage is a modeled entity based upon the relationship of Jesus and the Church.
Your marriage, if based upon the things of this world will always be performance based. Without the relationship dynamic, it is always subject to an earthly grading scale.
When the Joy of the Lord enters our relationships, judgmental tendencies are covered by mercy and grace. Likewise, our relationships with God are strengthened by His Joy...because we are not rattled by the noises that the world makes as it does things its own way.
If our operating system rests upon a Joy that God gives us...it is impossible for anything to destroy your dreams.
Isaiah 61:1-11 NKJV
"The Spirit of the Lord God is upon Me, Because the Lord has anointed Me To preach good tidings to the poor; He has sent Me to heal the brokenhearted, To proclaim liberty to the captives, And the opening of the prison to those who are bound; To proclaim the acceptable year of the Lord , And the day of vengeance of our God; To comfort all who mourn, To console those who mourn in Zion, To give them beauty for ashes, The oil of joy for mourning, The garment of praise for the spirit of heaviness; That they may be called trees of righteousness, The planting of the Lord , that He may be glorified." And they shall rebuild the old ruins, They shall raise up the former desolations, And they shall repair the ruined cities, The desolations of many generations. Strangers shall stand and feed your flocks, And the sons of the foreigner Shall be your plowmen and your vinedressers. But you shall be named the priests of the Lord , They shall call you the servants of our God. You shall eat the riches of the Gentiles, And in their glory you shall boast. Instead of your shame you shall have double honor, And instead of confusion they shall rejoice in their portion. Therefore in their land they shall possess double; Everlasting joy shall be theirs. "For I, the Lord , love justice; I hate robbery for burnt offering; I will direct their work in truth, And will make with them an everlasting covenant. Their descendants shall be known among the Gentiles, And their offspring among the people. All who see them shall acknowledge them, That they are the posterity whom the Lord has blessed." I will greatly rejoice in the Lord , My soul shall be joyful in my God; For He has clothed me with the garments of salvation, He has covered me with the robe of righteousness, As a bridegroom decks himself with ornaments, And as a bride adorns herself with her jewels. For as the earth brings forth its bud, As the garden causes the things that are sown in it to spring forth, So the Lord God will cause righteousness and praise to spring forth before all the nations.
At the end of 2012, Pastor Leslie, myself and several members of our leadership base, received the same passage of Scripture as a blueprint for our direction in 2013. It was Isaiah 61.
The Following Sunday, I preached on this scripture..its message of empowerment...its license of anointing over our body....and its word to go forth and watch God do the great and mighty in our midst.
It is August and already we have seen some amazing things. God has re-established and given a laser-like zeroed in vision and destiny for our congregation. We have seen new ministries birthed within our walls...we have seen the Gospel message carried outside our walls.....our people are strengthened...encouraged....joyful....excited....hopeful....faith filled...
We have seen unusual healings, touches, situations orchestrated by the Holy Spirit...we have seen His power manifest in the church services...we have seen familiar faces leave our sanctuary to powerfully take on new territories...we have seen new faces come into our sanctuary and become full of power and excitement to tackle new vistas here on the home front.
The Anointing over our worship has exponentially increased....We have seen new anointings for worship come over the rank and file of our church.
Devils don't scare us....obstacles don't stop us.....glitches don't worry us....and opinions don't change us. We have begun learning to walk circumspectly. We are maturing to love one another rather than practicing the immaturity of leaving one another.
YOU ARE WITNESSING A MIRACLE IN PROGRESS....AND IT IS A DIRECT RESULT OF THE DYNAMIC THAT THE JOY OF THE LORD IS OUR STRENGTH!