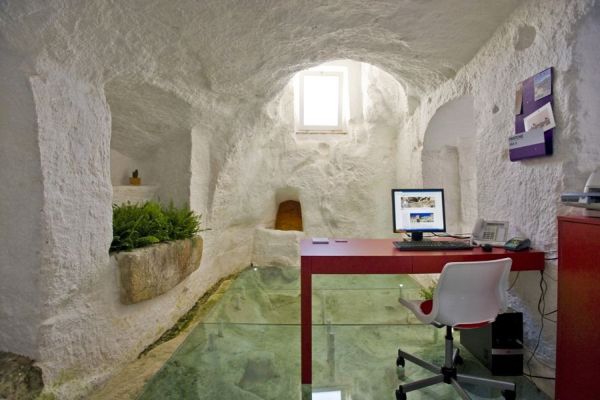 1st Century Church in a 21st century world
July 13, 2014
Acts 2:40-47 NKJV
And with many other words he testified and exhorted them, saying, "Be saved from this perverse generation." Then those who gladly received his word were baptized; and that day about three thousand souls were added to them. And they continued steadfastly in the apostles' doctrine and fellowship, in the breaking of bread, and in prayers. Then fear came upon every soul, and many wonders and signs were done through the apostles. Now all who believed were together, and had all things in common, and sold their possessions and goods, and divided them among all, as anyone had need. So continuing daily with one accord in the temple, and breaking bread from house to house, they ate their food with gladness and simplicity of heart, praising God and having favor with all the people. And the Lord added to the church daily those who were being saved.
When Jesus established the church at the end of Mark, he did not have a set of suggestions; he set into motion a design that would take man to the end of the age. Returning to the disciples after His resurrection, he singled out peter...who was the first to deny him and he restored him...and called him to tend His sheep...watch over His flock....feed his lambs.
As the church we have a responsibility passed down through the generations to be constantly shepherding and fostering a specific call and goal to not sit in judgment of the flock, but to be an unwavering force to be reckoned with, not self-motivated and self-empowered, but to live out this mold he forged and replicate ourselves, not according to what we see as the church, but what Christ sees as His Church.
Being effective in this world as believers can never be about building the better mouse trap, but it must be about staying true to the mold that we were to be cast from, ever living out an integrity that cannot be purchased through religious effort, but assimilated, espoused, by our proximity to Jesus in our lives.
Be the mold not the model
Luke 24:44-49 NKJV
Then He said to them, "These are the words which I spoke to you while I was still with you, that all things must be fulfilled which were written in the Law of Moses and the Prophets and the Psalms concerning Me." And He opened their understanding, that they might comprehend the Scriptures. Then He said to them, "Thus it is written, and thus it was necessary for the Christ to suffer and to rise from the dead the third day, and that repentance and remission of sins should be preached in His name to all nations, beginning at Jerusalem. And you are witnesses of these things. Behold, I send the Promise of My Father upon you; but tarry in the city of Jerusalem until you are endued with power from on high."
Here were a group of men that had followed Jesus from the beginning. They didn't simply read his books or watched his videos or sit in his sanctuary. They lived with him. They knew his routines. They understood his mission, but we see here that it was not until this particular encounter that the scriptures had finally been opened up to their understanding. Effective ministry will never come through the intellect...but only through the Anointing.
Throughout the centuries, we took this mold that was given to us through Jesus and using religion, denominationalism, opinion...we departed from the mold and simply became a model. Jesus did not call us to improve upon what he designed, he told us to follow what he had established.
Proof of this is that the Holy Spirit convicts....the flesh condemns. When your religion becomes about winning an argument...it is no longer dependent upon the anointing of the Holy Spirit to convict a heart, but upon intellect to win an opinion, through condemnation.
The Spirit gives life...but the letter of the Law death.
Changing the world requires touching the world
John 4:7-15 NKJV
A woman of Samaria came to draw water. Jesus said to her, "Give Me a drink." For His disciples had gone away into the city to buy food. Then the woman of Samaria said to Him, "How is it that You, being a Jew, ask a drink from me, a Samaritan woman?" For Jews have no dealings with Samaritans. Jesus answered and said to her, "If you knew the gift of God, and who it is who says to you, 'Give Me a drink,' you would have asked Him, and He would have given you living water." The woman said to Him, "Sir, You have nothing to draw with, and the well is deep. Where then do You get that living water? Are You greater than our father Jacob, who gave us the well, and drank from it himself, as well as his sons and his livestock?" Jesus answered and said to her, "Whoever drinks of this water will thirst again, but whoever drinks of the water that I shall give him will never thirst. But the water that I shall give him will become in him a fountain of water springing up into everlasting life." The woman said to Him, "Sir, give me this water, that I may not thirst, nor come here to draw."
The well was usually the center of the universe in ancient towns and villages. It was usually a meeting place....the mall if you will. The reason both she and Jesus were there was for the purpose of water; hers physical drink...His spiritual drink. She came there looking for a well and encountered a well of a different kind.
Here we see several dynamics going on, but I want you to pay attention most closely to the dynamic of the Jew making request of the Samaritan. In those days, this was unheard of. Jesus did not simply pivot the subject of water to spirituality, he actually reached out beyond the scope of what was considered normal behavior and touched a life at the point of their need.
This single act of love on Jesus part opened the doors for Jesus to confront sin without being offensive. It placed him in position to introduce her to His Father which would have been out of his scope under any other circumstances. And he did all of this while he sent the disciples on a hunt looking for food. Sometimes, divine appointments require that understanding from God overpower our normal instinct and intellect so that the greater mission can take place.
The vision must be about love and not the love of the vision
John 3:13-17 NKJV
No one has ascended to heaven but He who came down from heaven, that is, the Son of Man who is in heaven. And as Moses lifted up the serpent in the wilderness, even so must the Son of Man be lifted up, that whoever believes in Him should not perish but have eternal life. For God so loved the world that He gave His only begotten Son, that whoever believes in Him should not perish but have everlasting life. For God did not send His Son into the world to condemn the world, but that the world through Him might be saved.
The world is filled with aggressive little men with agendas. You can turn on the television and see them. Some going into political office...some aspiring to great positions in business and industry...and some of them going to prison when their aggression gets them in trouble. There is nothing wrong with having a vision, make sure the vision is in line with God or you are simply assembling a bomb that will eventually go off in your face.
John 3:16 is a scripture that, like every other scripture in the Bible, must be taken in context to get a full understanding and appreciation of its true meaning. When we read 3:16 alone, the passage seems self-explanatory enough. God....Love.....World....Gave.....Son. But the preceding and succeeding scriptures place important perspective. First we see the gravity of the price...That God brought Jesus about from heaven for a mission. Then we see God's price in 3:16.....But 3:17 is so important telling us that all this was not done for His church to have a silver bullet to "guilt" people into salvation, but that his mission was not condemnation, but LIFE.
Building a church that is true to the mold is not the work of planners or program designers...it's not being cooler or more hip. It's not about having
better speakers and worship leaders...it is about heart.
It is about a heart to touch this world with Jesus Love
It is a heart that is constantly in hope mode....especially in a seemingly hopeless world.
And it is about focusing upon and staying true to the mold that Jesus established. Its about placing the church in the center of town square...being involved not in politics, but in politicians...and schools...and moms and dads...and lives that need help. Being the church is about carrying out the work of Jesus....never condemning, always loving, always bringing life at the well.