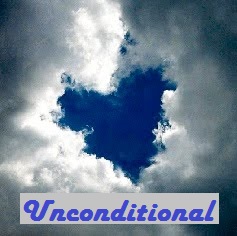 Unconditional
September 5, 2015


Isaiah 53:1-5 NKJV

"Who has believed our report? And to whom has the arm of the LORD been revealed? For He shall grow up before Him as a tender plant, And as a root out of dry ground. He has no form or comeliness; And when we see Him, There is no beauty that we should desire Him. He is despised and rejected by men, A Man of sorrows and acquainted with grief. And we hid, as it were, our faces from Him; He was despised, and we did not esteem Him. Surely He has borne our griefs And carried our sorrows; Yet we esteemed Him stricken, Smitten by God, and afflicted. But He was wounded for our transgressions, He was bruised for our iniquities; The chastisement for our peace was upon Him, And by His stripes we are healed."

Prices are not something people readily pay anymore. There is a price for everything. Generally speaking, the lower the price...the more you can lower the expectation connected to that item. Many people get married thinking that love will carry them. Essentially that is a true statement. Realistically, love is taxed to the maximum and stretched past its confines of comfort to truly make the accurate statement that it is love working. It not only takes love, but the willingness to allow love to take you to perimeters your flesh won't even consider.
The kind of love that God had for us was that He sent a son with a like kind of love. It was a love that loved past insult and injury. We are talking about a love that puts itself last. This love is willing to experience rejection, ridicule, disdain, every kind of heartbreak and continue loving. This is a love that continues on when the one you thought could never be turned away looks the other way while every imaginable agony overtakes you. This is the love that Jesus has for us.
Man has the less than unique ability to say one thing while totally intending to do another. His word for the most part is as worthless as a handful of sand. Once we meet Jesus, we gain a change of personality that will net for us the ability to don the persona and heart of the one who loves us past our faults. He is our sole hope...our one redeemer...our connection to true love. He is the one who's life speaks into our hearts and teaches us the meaning of "Unconditional".

Unconditional Love
I John 4:9-10 NKJV


"In this the love of God was manifested toward us, that God has sent His only begotten Son into the world, that we might live through Him. In this is love, not that we loved God, but that He loved us and sent His Son to be the propitiation for our sins."


A little further down in verse 19 of 1John, scripture confirms to us that the only reason we can love Him is that he first loved us. The ability to love is like the ability to walk or the ability to see. It becomes a part of who we are. It is ingrained into our lives to the point where we become dependent upon that ability. Imagine, if you will, being able to see for fifty years and all of a sudden losing that sense. Your very ability to navigate the simplest of tasks would literally become next to impossible. How about living for sixty years able to get out of bed, take care of everything to get ready...walk to the car...drive yourself to work...and then walk into that workplace, take on a busy day then bring yourself home again? Then consider losing that ability in one split second in an accident or illness. It would do worse than paralyze your legs...it would paralyze your heart and mind.
Our God given ability to love is much like our motor skills. It requires usage...stretching...exercising...focusing...honing our hearts until we learn to love past the normal set points of humanity. The God love we aspire to is a love that moves past our approval or disapproval. It does not have a book of rules and regs for proper application. It loves unconditionally. Our journey as parents is one such preparation that God places in our lives to grow us in our capacity to love past our physical feelings. When Jesus went to the cross, he was in a state of total abandonment. No one was there to pay his fines...no one was there to suffer for him. No one took any blame. All of that went upon his back, and he did it all for love.

The Control Factor

Matthew 6:25-34 NKJV

""Therefore I say to you, do not worry about your life, what you will eat or what you will drink; nor about your body, what you will put on. Is not life more than food and the body more than clothing? Look at the birds of the air, for they neither sow nor reap nor gather into barns; yet your heavenly Father feeds them. Are you not of more value than they? Which of you by worrying can add one cubit to his stature? "So why do you worry about clothing? Consider the lilies of the field, how they grow: they neither toil nor spin; and yet I say to you that even Solomon in all his glory was not arrayed like one of these. Now if God so clothes the grass of the field, which today is, and tomorrow is thrown into the oven, will He not much more clothe you, O you of little faith? "Therefore do not worry, saying, 'What shall we eat?' or 'What shall we drink?' or 'What shall we wear?' For after all these things the Gentiles seek. For your heavenly Father knows that you need all these things. But seek first the kingdom of God and His righteousness, and all these things shall be added to you. Therefore do not worry about tomorrow, for tomorrow will worry about its own things. Sufficient for the day is its own trouble."

This life is an obstacle course that is all about control. It is about what controls you. What can turn your head; what can make you or break you. It is about what moves us and what stops us. Are we following the Holy Spirit? Or are we pandering the flesh? Is the Word of truth in control of our lives? Or is the lust of the flesh running things?
In Matthew 6, Jesus presents a discourse where he uses the word "worry" five times in the span of 10 verses. Worry is something that plagues us all. You may say that you do not worry, but many people tell themselves that only so that do not worry about the fact that they worry. Worry is the manifestation of the pressures and the plagues of this life that control us. Jesus is plain to tell us in these verses how well God takes care of the animals of his creation. He elaborates upon how vegetation is even cared for handsomely in his perfect government. When we trust the imperfect government...we worry. When the perfect government is running things in our lives, we are able to see things from a higher plane and we allow God the control he needs to rule and reign in our lives with his perfect peace that passes all understanding.



You can admire beauty but will you love past the scars?
Mark 2:13-17 NKJV

"Then He went out again by the sea; and all the multitude came to Him, and He taught them. As He passed by, He saw Levi the son of Alphaeus sitting at the tax office. And He said to him, "Follow Me." So he arose and followed Him. Now it happened, as He was dining in Levi's house, that many tax collectors and sinners also sat together with Jesus and His disciples; for there were many, and they followed Him. And when the scribes and Pharisees saw Him eating with the tax collectors and sinners, they said to His disciples, "How is it that He eats and drinks with tax collectors and sinners?" When Jesus heard it, He said to them, "Those who are well have no need of a physician, but those who are sick. I did not come to call the righteous, but sinners, to repentance.""

Many people have difficulty in their walk with God simply because they cannot handle the adversity that it creates in their life. Until you apprehend the mentality that without God you have nothing, this will be a recurring theme. Jesus spoke emphatically about leaving the 99 and going after the one. Many times the reason you have to go after the one is because the one is the outcast...the misfit.
So long as the church continues to pacify this elitist persona, not much will change in the realms of seeing the Glory of God. Remember that signs and wonders are not for the assembly of the religious, but to first the unbeliever. You will find an incredible amount of unbelievers and apostates in the ranks of the winebibbers, tax collectors, prostitutes, and just plain sinners. The ugly spirit of the Pharisee will never permit their fineries to be soiled by the common clay of humanity. But the heart of God is to reach into the places where hope is a distant flame. Jesus read the life of the woman at the well like a penny novel which changed her life forever. The Roman guard saw his daughter healed. Under the thatched roof of a poor lame man, healing came to his house. The unclean woman risked her very life to just touch the hem of the garment of the one who could heal her. The man at the beautiful gate was forever delivered of his ugly problem.
We must love past the scars that the beauty of Jesus can shine through the least of these...if we do not, we labor in vain.